THE EYE OF JEWELRY - La Créatrice Morganne Bello
03 / 05 / 2018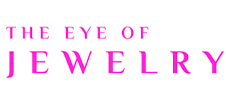 Pour le magazine digital The Eye of Jewelry, Marie-Caroline Selmer rencontre et interviewe la créatrice Morganne Bello sur la création de sa nouvelle marque LAYONE.
La créatrice Morganne Bello revient sur l'histoire à l'origine de la création de sa nouvelle Maison LAYONE, le nom et la couleur de la marque, ainsi que sur ses inspirations pour la création des 2 premières collections de la Maison : L'Envoûtante et Bengale.
Morganne Bello : Layone représente tellement pour moi : plus qu'une marque de bijoux, elle incarne ce puissant désir de créer qui ne m'a jamais quittée.
LA SELECTION DE BIJOUX PAR LAYONE PARIS